Publication
14 December 2020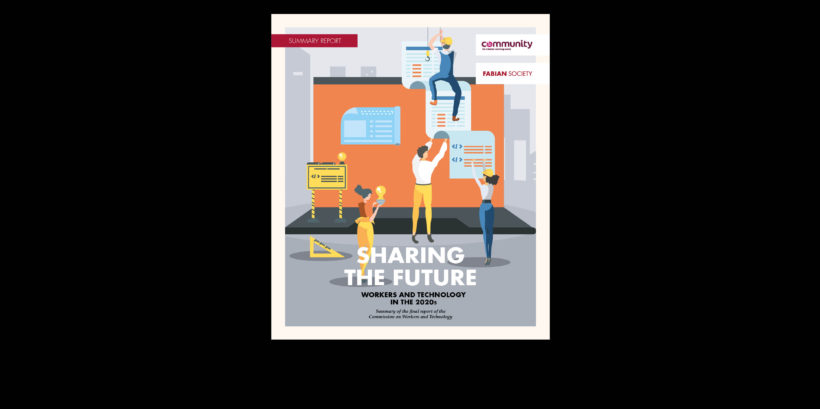 COMMISSION ON WORKERS AND TECHNOLOGY: Read the final report of the two-year Commission on Workers and Technology established by Community union and the Fabian Society, and chaired by Yvette Cooper MP.
Continue

reading
Work / Technology
26 February 2021
A year-long research project by the Scottish Fabians and FEPS finds that devolution is at risk from 'no change' unionists, and 'no compromise' nationalists, and argues for Scottish Labour to reassert itself as pro-UK, pro-devolution and passionately pro-Scottish.
Continue

reading
Scotland / Devolution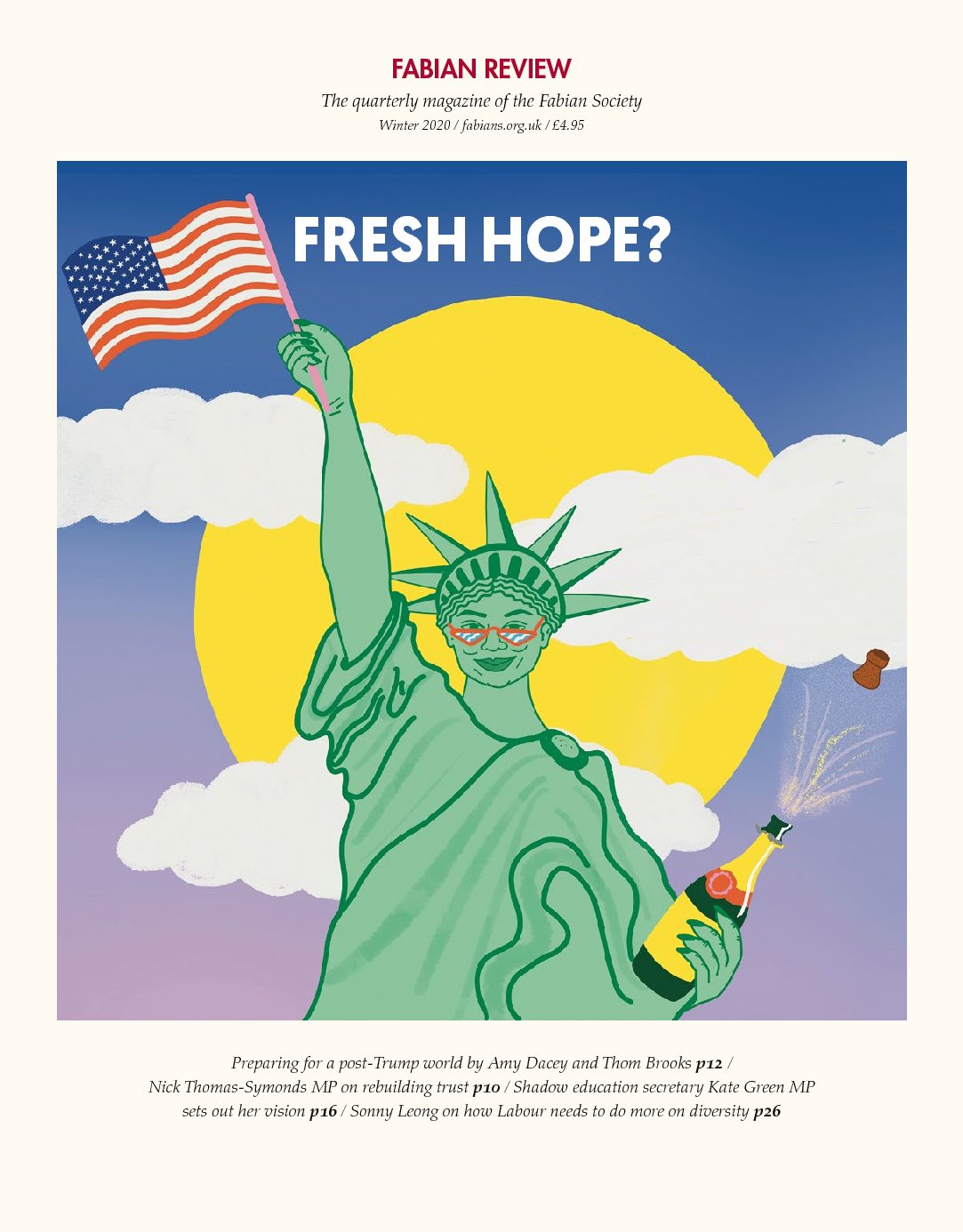 This edition of the Fabian Review looks at obstacles and opportunities for the left in a post-Trump world, featuring Thom Brooks and Amy Dacey. Are we living in rogue state Britain? Luke Cooper and Sonia Adesara investigate. Plus, shadow education secretary Kate Green MP sets out her vision.

Also in this issue, Nick Thomas-Symonds MP on rebuilding trust; Sonny Leong on why Labour needs to do more on diversity; Nadia Whittome MP on the crisis in care; and Athian Akec on how Labour can bring more young people on side.
Fabian membership
Join the Fabian Society today and help shape the future of the left
You'll receive the quarterly Fabian Review and at least four reports or pamphlets each year sent to your door
Be a part of the debate at Fabian conferences and events and join one of our network of local Fabian societies
Join

the Fabian Society
Be the first to know
Sign up to the free Fabian Society newsletter
Find out about the latest Fabian Society research, publications and events with our regular updates
Sign

up today
Fabian

Society